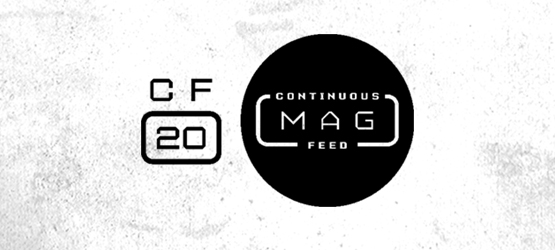 ---
Important information:
The magazine shown is a pre-production model (work in progress). The final product may can change from the pictures shown.
---
Preview of the new Planet Eclipse CF20 Magazine.
The CF20 Mag (continuous feed magazine) is a new development from Planet Eclipse and serves players who play with an EMF100, Dye DAM or the corresponding Magwell. The magazine has a capacity of 21 shots of Roundballs or 20 First Strike rounds. These can be fired continuously without the need a for reloading.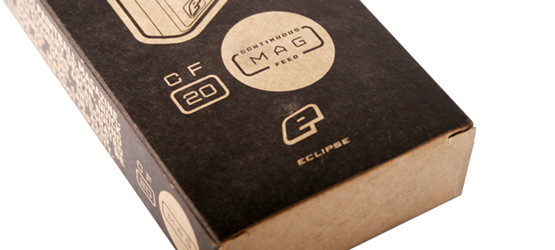 Click to see full image.
This makes this magazine fundamentally different from the previous classic Dye magazines. Where the classic Dye Magazines had to be turned after 5 or 10 shots (depending which size mag you used). The new CF20 Mag can bring the whole capacity of 20/21 shots down range without a need for mag swaps thus enables a much more dynamic playing style.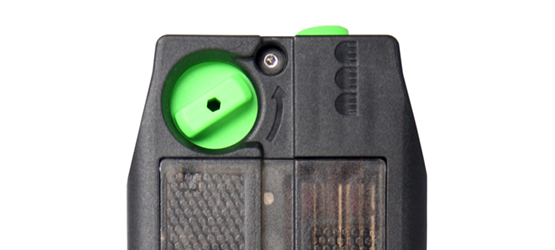 Click to see full image.
One of the most innovative features of the CF20 magazine is the re-loading. When loading the mag's, the winding mechanism can be operated manually or with a 1/8" Allen key (velocity adjuster size). Loading the rounds is done either classically through the feed opening or through the ingenious side flap/door which can be opened with a turn of the large and easy to operate knob and the balls or first strike rounds can be dropped in with ease.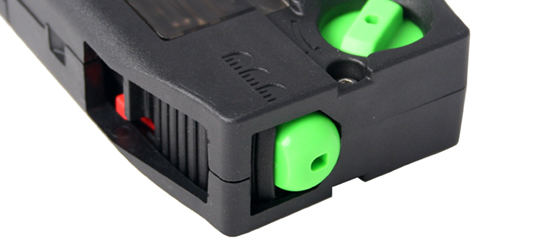 Click to see full image.
This side flap can also be used for cleaning if the mag is dirty, wet, etc. The flap / side panel is made of Impact Resistant semi-translucent polymer and is equipped with a scale that allows you to quickly read the fill level of your mag at any time in combat. The other components of the mag are also made of high quality durable composite nylon to withstand the heat of battle.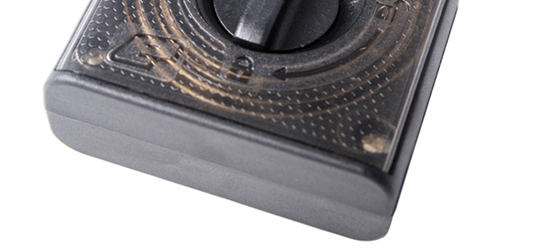 Click to see full image.
As a further feature two CF20 Mag's can be connected together using the Dye magazine couplers to increase the indirect ammunition capacity to 40/42 rounds giving you an advantage in situations over your opponent's when needing to reload quickly.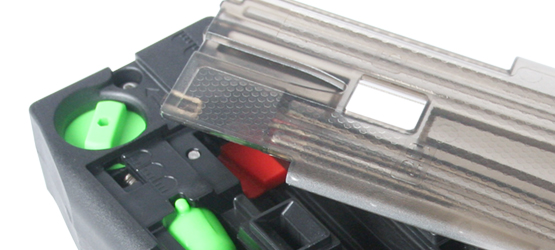 Click to see full image.
Features:
- Suitable for EMF100 and DYE DAM markers
- Capacity of 21 Roundballs or 20 First Strike Paintballs
- Smoke side panel for loading and cleaning with fill level indicator
- Winding of the mag by hand or with the aid of an allen key
- Made of robust composite nylon. The side panel is made of super durable polymer.
- Compatible with DYE DAM Mag Couplers.
The date of delivery is expected in the 4th quarter of 2020. Bookmark this blog, we will use this blog to keep you up to date.