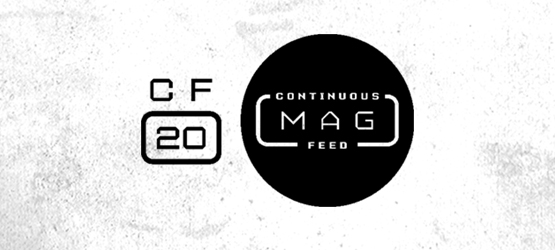 ---
Order now CF20 Magazines, available December 2020
---
Important information:
The magazine shown is a pre-production model (work in progress). The final product may can change from the pictures shown.
---
Preview of the new Planet Eclipse CF20 Magazine.
The CF20 Mag (continuous feed magazine) is a new development from Planet Eclipse and serves players who play with an EMF100, Dye DAM or the corresponding Magwell. The magazine has a capacity of 21 shots of Roundballs or 20 First Strike rounds. These can be fired continuously without the need a for reloading.
.. read more ›